Final Report: Bukalasi Landslide Relief
On 11 October 2018 heavy rains and reported seismic activity caused mudslides in the Bududa district of eastern Uganda resulting in the deaths of dozens of people, destruction of homes, crops and livestock. Among the dead were twelve members of our Endiro Coffee farming family in the village of Bukalasi. We first received reports of the devastation the same day and began sharing what information we could confirm through our social media channels.
In the midst of this crisis, we asked you to pray and you did. We asked you to donate certain items to help families in need, and you said yes. We asked you to donate money to the relief efforts, and you responded with tremendous generosity.
Now that the crisis has passed and life in Bukalasi is slowly returning to normal, we wanted to take a moment to thank you and briefly update you on the results of your support.
#WeAreBududa Partnership
For those of you based in Uganda, we asked that you help by providing direct donations of needed items to help families who had lost their possessions in the mudslide. Coordinating this effort were our friends at the #WeAreBududa campaign. Our other friends at the Uganda Cricket Association and Ultimate Cycling Uganda also stepped up to provide donations and logistical support.
We collected your donations at all our Endiro Coffee locations in Uganda until 14 November and then loaded up Ultimate Cycling's truck, delivering all the donated goods to Bukalasi on 15 November. Our friends at the local Red Cross station received the items and distributed them to the families in need. Many families were helped by your generosity of household items, food, and clothing. We even made sure a few footballs made it up the mountain.
Fundraising Campaign - $10,000
Within 48 hours of the mudslide, our Head of Coffee, Milly Drijaru, was in Bukalasi meeting with farmers and getting a sense of their needs. The mudslide destroyed crops, roads and infrastructure, causing tremendous panic in the hearts of the farmers who have been able to escape extreme poverty through their partnership with us these past few years. They told us clearly that their biggest concern was to get the coffee harvest in. They were afraid that a year's worth of coffee might be lost and that they would once again find themselves struggling to survive.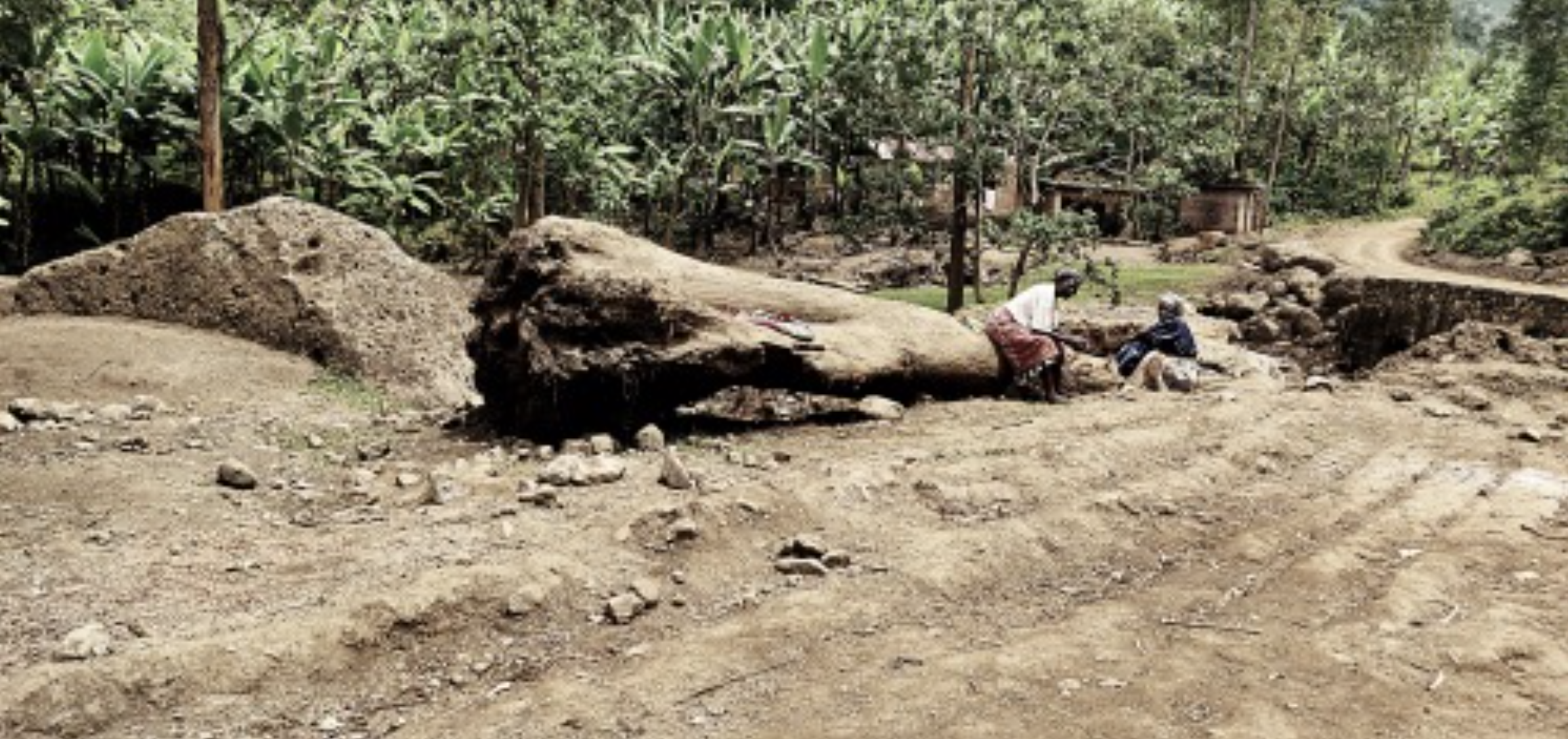 In response, we quickly created a plan and budget that would give the farmers the equipment, logistics and labor boost necessary to get the harvest back on track. Our $10,000 budget included money for new fermentation buckets, coffee cherry pulping machines, coffee drying beds, solar powered security lighting for our primary collection site, hiring of trucks and drivers to move coffee from the mountains to the collection site, and day labor for cherry picking (especially for 8 women farmers whose husbands had died in the mudslide).
Once we began to communicate this budget, you responded immediately, and the $10,000 goal was met in just a few hours. It was an overwhelming response which allowed us to purchase and deliver the needed equipment within the week. The farmers have since put your generosity to work and are seeing the first fruits of this year's harvest receiving their highest quality scores ever.
Going Forward
Endiro Growers farming families are expected to produce 50 tons (MTs) of coffee this season which will eventually make its way to an Endiro Coffee café or roastery somewhere in the world. Later in 2019, we expect to open our first full-scale production roastery and green coffee warehouse. Once open, the Chicago area (USA) facility will be our base for wholesale coffee supply serving all North America. Already, coffee roasting friends like Moto Roasters, Modest Coffee and Fresh Ground have begun roasting and selling these Bukalasi beans to their respective clients and much more is on the way.
We are immensely grateful for your prayers and support. Because of you, a year's harvest was saved and with it the progress we have been making together with the farming families of Bududa to end child vulnerability. In the years to come, we expect the impact of this project to broaden significantly as our growing capacity to sell coffee enables us to bring more and more farming families into the Endiro Growers community.
Also in 2019 we expect our first cacao harvest which will see some product experiments reach our shelves by early in 2020. "Endiro Chocolate" will mean an entire new community in Uganda getting an opportunity to move from barely surviving to greatly thriving. This goes along with similar projects in honey, goats and chickens which, though you haven't heard much about them, are changing lives every day.